5 Printer Tips For A Business Start-Up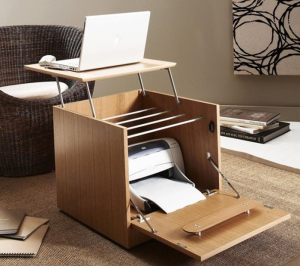 A small business printer continues to be an absolute necessity for a business start-up even in the age of digital technology. An all encompassing device can print, photocopy, scan to email when connected to the internet, plus print and scan to USB via a port on your printer so that there is no need to connect to a computer.
Here are our top 5 printer tips for a new business start-up:
Buy a laser printer over an inkjet printer.
While inkjet printers are less expensive to buy, this is an associated false economy. The cost of inkjet toners are at least 10 times the price of laser toners.
Think about your future technology needs when choosing your printer.
If your business is successful, expansion is likely which will put demands on your resources. Buy better than what you need at the moment, so that your technology can serve you as your business grows. 'Better' can mean more print-copies per minute and more machine features.
Go with a multi-function device to save money and space.
A multi-function machine includes printing, scanning, photocopying and sometimes fax kits. It will be less expensive to buy an all-in-one machine than investing in multiple devices. It will also take up less floor or desk space.
Network for more features.
Make sure that your device is networkable, to connect to the internet, as even more features will be available to you such as scan to email and wireless printing.
Choose duplex printing to reduce paper overhead and carbon footprint.
Printing on both sides of a paper is an important feature for businesses that want to reduce paper costs and waste. It also had the added benefit of allowing the user the option to produce booklets.
One last piece of general advice – if you decide to purchase a small printer in a retail outlet, be aware that staff work on commission to shift certain models or brands, which might not necessarily be the right product for your business. In our expert opinion, the OKI MC range will meet all of your start-up requirements; in particular we like the OKI MC562.
The service and support staff of Able Office Systems are very experienced in setting up printers for business start-ups, installing features such as scan to email and network set up. For printer options, please take a look at our shop.