Wireless Charging With Aircharge
A world standard of wireless charging is just about to emerge, where users can charge their mobile devices any time and place. The technology behind this is Aircharge, a wireless surface charger which can be simply fitted into any desk or surface, taking the urgency out of looking for a charger at the wrong moment.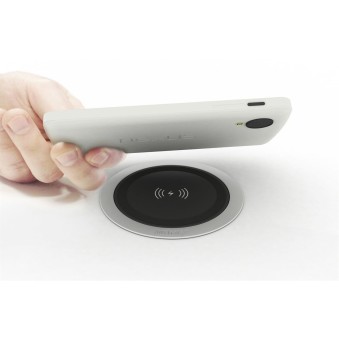 Aircharge is compatible with most android devices and can also be used with Apple devices when an Aircharge cover is fitted. Most new devices come with inbuilt wireless charging technology known as Qi, which is recognised as a world standard.
Aircharge have recently launched an app allowing the user to find the nearest public location where wireless charging devices are available. It is a perfect solution for cafes and restaurants, and it is expected to be widely rolled out in organisations and in homes. There are over 3,000 locations world-wide using Aircharge, and it will very likely penetrate the Irish business and consumer world in 2015.