Imagine It – 3D Print It
3D print technology is now accessible to everyone. Printers are affordable, consumer friendly and compact in design.
For business – prototypes can be 3D printed in-house, keeping outsourcing costs down.
For education – students and teachers can see their creations come to life.
For home – ideas can be turned into real items, to use, wear and play with!

The 3D Printing Process
Through easy to use software or mobile apps, the user chooses a predefined item, or generates a printable file of a creation.
An object can also be replicated using a 3D scanner.
The 3D printer uses cartridges filled with plastic, instead of printer toners.
An item is created in 3D by building up fine layers of plastic filament, on a flat surface, until the idea becomes an object.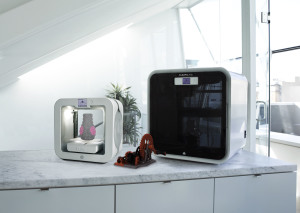 We Can Help You Choose The Right 3D Printer
We offer you a full range of products for office and home use, with full product training and a warranty of up to 3 years.
Take a look at the award winning personal 3D printers from 3D Systems.